February Coffee Morning Makes £50
A big thank you to Helen and Doug for hosting the February St Leonard's Church Coffee Morning on the morning of Friday 14th February 2014.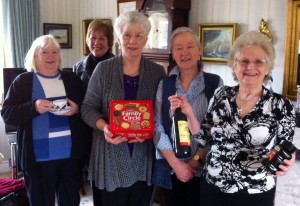 The Coffee Morning was well supported and made a respectable £50 for St Leonard's Parish Church funds.
There isn't a Loftus Church Coffee Morning during March as we will be joining together for a weekly Lent Lunch – more details of our Lenten Services and Events will be posted on the website in due course.