Come and Join Loftus Church Choir!
Come and Join Loftus Church Choir!
Are you between seven and twelve years of age and enjoy singing?  If so, then come and join Loftus Church Choir!
Saint Leonard's Church Loftus is holding a free Open Evening and Pizza Party on Friday 12th October 2018 in Saint Leonard's Parish Church Loftus from 5:30pm to 7:30pm.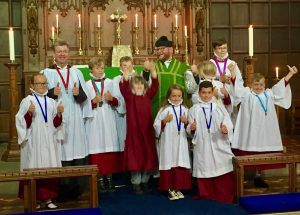 This special Open Evening will give children, parents, grandparents, carers and other family members the opportunity to visit Saint Leonard's Church, to meet with our Director of Music Mr Richard Bendelow, to chat with our Rector Father Adam Gaunt, to see the wonderful church, hear the piano and the traditional pipe organ, while also learning about the many great opportunities provided to those who become part of this new and successful church choir.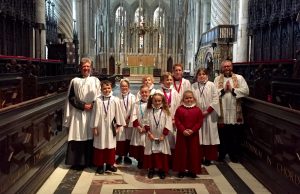 Since September 2016 the new
 C
hurch Choir has gone from strength-to-strength and has quickly gained a reputation for its high quality music. Saint Leonard's Church is formally affiliated to the Royal School of Church Music and all our singers
 have the opportunity to work toward the Royal School's Curriculum of standards, awards and medals.  
Alongside singing in Saint Leonard's Church Loftus, our choristers also get the opportunity to sing in Saint Helen's Church in Carlin How and in other church buildings across the North East of England including Selby Abbey and Durham Cathedral!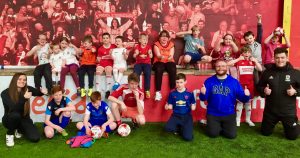 Outside of church, our choristers
 also engage with members of the wider parish community in a number of exciting social and fundraising events, including: trips to the pantomime, parish picnics, pizza parties, summer barbecues, guided walks, bonfire night party, the parish Summer Fayre, Christmas Bazaar, and informal football.
If you are interested in the possibility of joining Loftus Church Choir this year then please consider coming along to Saint Leonard's Church in Loftus Town Centre on Friday 12th October 2018 or you can contact our Director of Music, Mr Richard Bendelow, directly on 01287 
634429.  Please also take the opportunity to visit the rest of our excellent website www.loftusparish.co.uk and find us on Facebook 
https://www.facebook.com/loftusparish/
  We look forward to seeing you on Friday 12th October!