Easter Bingo and Raffle makes £322!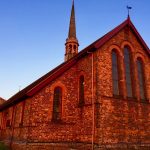 The Saint Helen's Parish Church Easter Bingo and Raffle, held on in the Jubilee Hall and Community Centre in Carlin How Village on Easter Bank Holiday Monday (17th April 2017) made an amazing £322 profit for Saint Helen's Church funds!
A big thank you and well done to everyone who supported this event and to all who sold raffle tickets in the community and beyond. Your efforts are greatly appreciated!