Handale School Easter Service 2018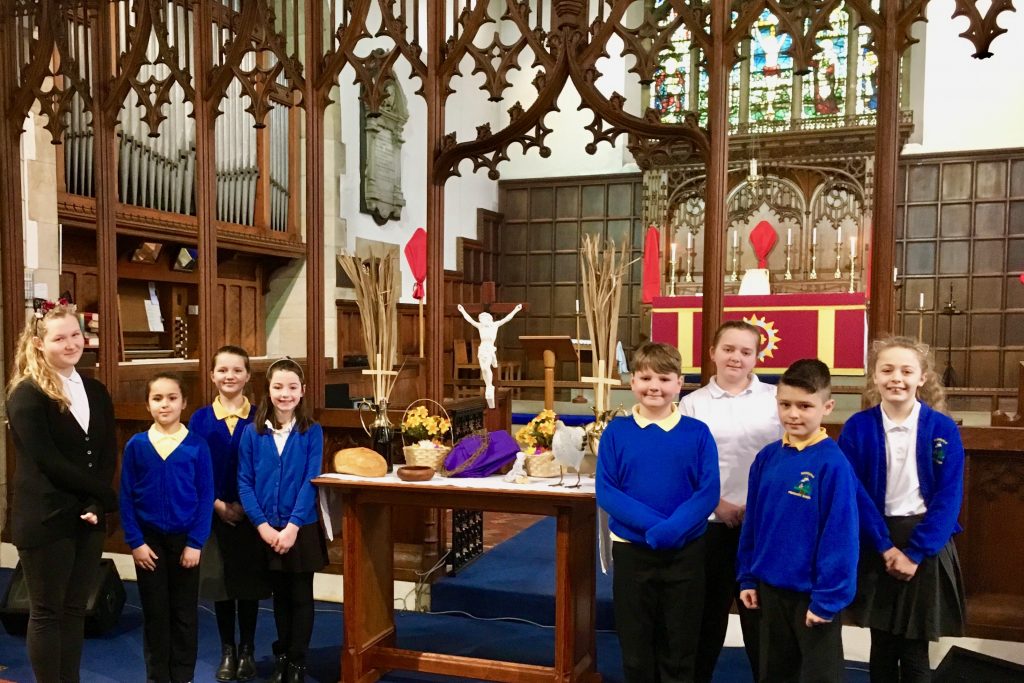 On Tuesday 27th March 2018, Saint Leonard's Parish Church Loftus hosted the Handale School Easter Service.  Seasonal hymns and songs were sung, and students read about the events of Holy Week and Easter from the Bible.
As the students left they were all presented with a Palm Cross as a reminder of the Christian understanding of Palm Sunday, Good Friday and Easter.
Father Adam Gaunt, Rector of Loftus-in-Cleveland said, "The annual Easter Assembly is always one of the highlights of the school year and, once again, the students of Handale Primary school have done themselves and their school proud in their telling of the events of Holy week and Easter.  well done to everyone who took part!"