Saint Helen's Day Celebrated in Carlin How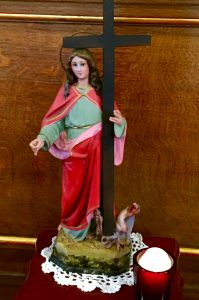 The community at Saint Helen's Parish Church in Carlin How, celebrated their Saint Helen's Day Festival with a special service on the evening of Wednesday 17th August 2016.
The Rector of Loftus, Carlin How and Skinningrove, Father Adam Gaunt, was joined by a number of visiting clergy including Bishop Bill Godfrey the recently retired Anglican Bishop of Peru and the new Vicar of the Lastingham Benefice in North Yorkshire.
Other local clergy were in attendance and the special guest preacher was Father David Sudron who is the Rector of Wallsend, Newcastle-upon-Tyne.  The congregation was swelled by visitors from across East Cleveland, Teesside and beyond, while the evening concluded with a sumptuous Buffet Supper.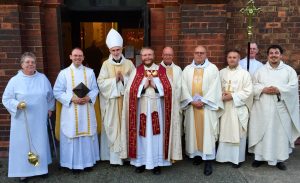 Father Adam Gaunt said, "This year's Saint Helen's Day Festival at Saint Helen's Church Carlin How was a wonderful occasion for our church and for our wider community.  I am grateful to everyone at Saint Helen's Church who made this occasion such a success."
Information about the life of the Church of England in the Loftus Benefice can be found on the parish website www.loftusparish.co.uk