A New Bible Study Group to Begin in February 2017!
We are delighted to announce the beginning of a New Bible Study Group for 2017!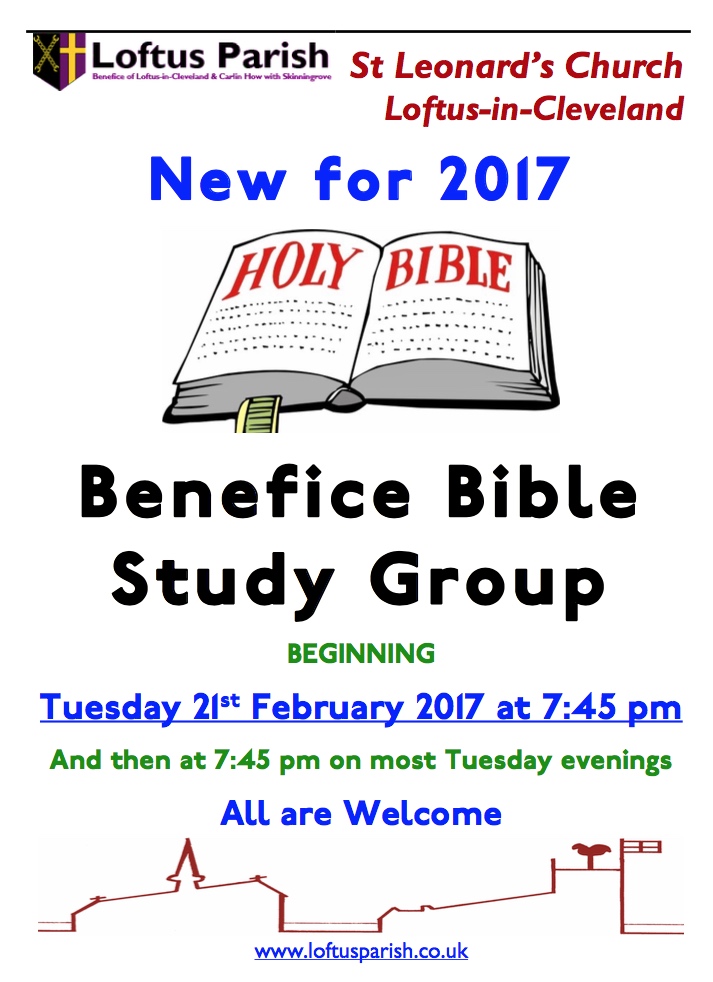 Last year's significant review of our Benefice Plan concluded that many in our benefice wished to deepen their understanding and knowledge of the sacred scriptures.  Following this recommendation, the Rector and PCCs agreed that the formation of an exciting new Benefice Bible Study Group would be an excellent way for anyone interested in the Bible to deepen their knowledge and understanding.
Consequently, from Tuesday 21st February 2017, an almost weekly Benefice Bible Study Group will begin at Saint Leonard's Parish Church in Loftus from 7:45 pm to 8:45 pm, following on directly form the regular Tuesday evening seven o'clock Mass.
Father Adam Gaunt said, "I am really looking forward to starting a new Benefice Bible Study Group! The group will be open to everyone and no previous bible study experience is required.  The group will meet for an hour, with refreshments and, in an informal and friendly context we will be able to study the scriptures together and share our thoughts and faith with one anther."
For any further information please contact the Rector.