Saint Helen's – The Church of England Parish Church for the villages of Carlin How and Skinningrove
Rockcliffe Avenue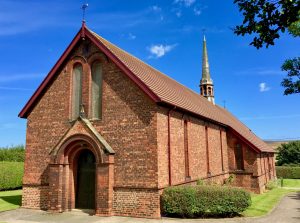 Carlin How
Saltburn-by-the-Sea
North Yorkshire
TS13 4ES
England
SERVICES
Regular Service Times at Saint Helen's Church Carlin How
Sunday 9:00am Parish Mass
Second & Fourth Sundays of the month 6:00pm Evensong & Benediction
Wednesday 10:00am Weekday Mass
Further information is available on our weekly newsletter which can be downloaded here.
LOCATION
Saint Helen's Parish Church Carlin How with Skinningrove is situated on Rockcliffe View, Carlin How, TS13 4ES.  Adjacent to the TATA Steel Plant the Parish Church over looks the village of Skinningrove and the dramatic Cleveland Coast.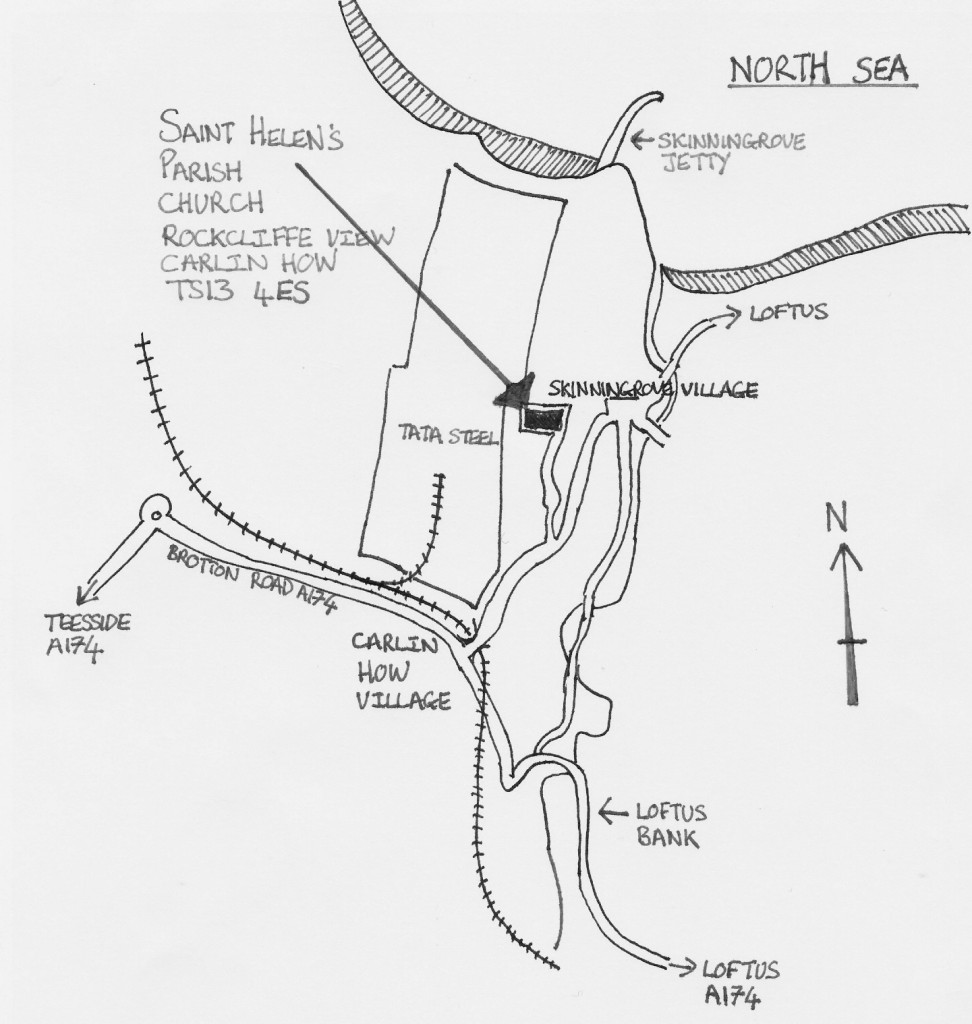 BAPTISMS & CHRISTENINGS
Baptisms usually take place at Saint Helen's Church on Sundays at 12:30 pm
Any enquiries regarding Baptisms should be made to The Rectory on 01287 644047
WEDDINGS
Saint Helen's Church is licensed for Christian Marriage according to the Rites and Ceremonies of the Church of England.
Any enquiries regarding Marriage should be made to The Rectory on 01287 644047
FUNERALS
Saint Helen's Church is available for Christian Funeral Services.
Under normal circumstances funeral arrangements are made on behalf of a family by a funeral director.
CHURCHYARD 
Saint Helen's Churchyard remains open for burials and for the burial of cremated remains. Any enquiries regarding the churchyard should be made to The Rectory or to one of our Churchwardens.
FEES
Please note that, for some Church Services, the Church of England charges a fee.