Lewis Hunton Service 2014
A congregation of over 50 attended a special Service of Thanksgiving at St Leonard's Parish Church Loftus-in-Cleveland on Sunday 14th September 2014 to celebrate the life and work of the Loftus born geologist Lewis Hunton 1814 – 1838.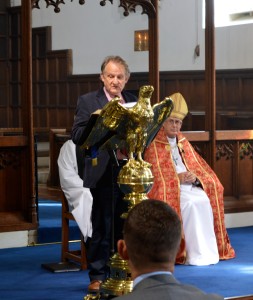 The congregation heard a tribute to the life and work of Lewis Hunton by geologist Prof Hugh Torrens and a sermon by the Bishop of Whitby; whose episcopal ring includes a image of a Cleveland ammonite.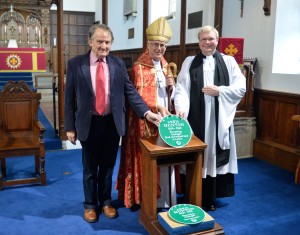 The service was attended by a number of civic guests, community leaders and members of the North East Yorkshire Geology Trust.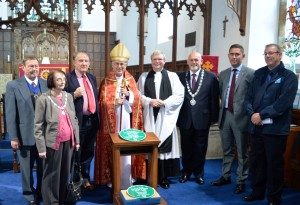 Following the service, the congregation were treated to an exhibition of fossils and other geological artefacts by the North East Yorkshire Geology Trust in Loftus Town Hall, and a splendid afternoon tea was enjoyed by all.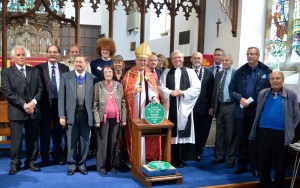 To view a copy of the order of service, please click on this link