Saint Leonard's Church Sunday School
Every Sunday at 10:30 am
At Loftus Town Hall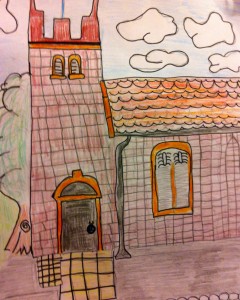 The New Saint Leonard's Church Sunday School began on Sunday 1st February 2015.
Saint Leonard's Sunday School meets at 10:30am every Sunday (except for Remembrance Sunday on the second Sunday in November) in Loftus Town Hall for one hour, before moving over to Saint Leonard's Parish Church at 11:30am.
In Church the Sunday School is encouraged to come to the altar for a special blessing and at the end of the service the children present their work to the congregation.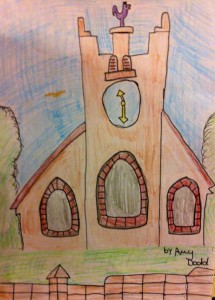 The Sunday School is free of charge and is open to all children of Primary School age, although younger children are welcomed and older children are encouraged to come and help run the Sunday School with the adults.
Parents and Carers are also welcome to attend the Sunday School with their children.
All of our Sunday School Leaders have been fully trained and are DBS (formerly CRB) checked, as our Sunday School operates within the Diocese of York's Safeguarding guidelines.  Further information about which can be found here…http://dioceseofyork.org.uk/safeguarding
To find out more about our Sunday School, please come do come along to Loftus Town Hall on a Sunday morning at 10:30 am!  We look forward to welcoming you.