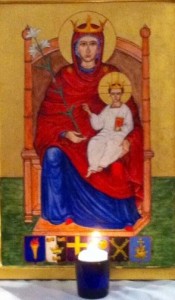 The Feast of the Assumption of the Blessed Virgin Mary this year falls on Friday 15th August 2014.
On this special occasion, members from Loftus Parish will be celebrating the feast alongside other members of the East Cleveland Walsingham Cell at a special Walsingham Cell Mass at All Saints' Parish Church Skelton-in-Cleveland at 7:00 pm.
By kind invitation of the Rector of Skelton-in-Cleveland Father Adam will preside at the Mass and the Rector of Brotton will preach.
All are welcome to join us for this special occasion.