Benefice Pilgrimage to Walsingham 2014
We are arranging a Benefice Pilgrimage to the Shrine of Our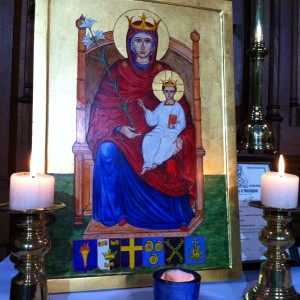 Lady of Walsingham in Norfolk, Monday 15th September to Friday 19th September 2014.
All are welcome to join us on this five day Pilgrimage.
If you want to know more about this year's pilgrimage, please contact the Rector via the Contact Page or speak to Jeanne Parncutt our Pilgrimage Coordinator.
Further information about Walsingham as an ancient place of pilgrimage can be found on the website of the Shrine of Our Lady of Walsingham: