Carlin How & Skinningrove Guides Dedicate their New Flags at Saint Helen's Church!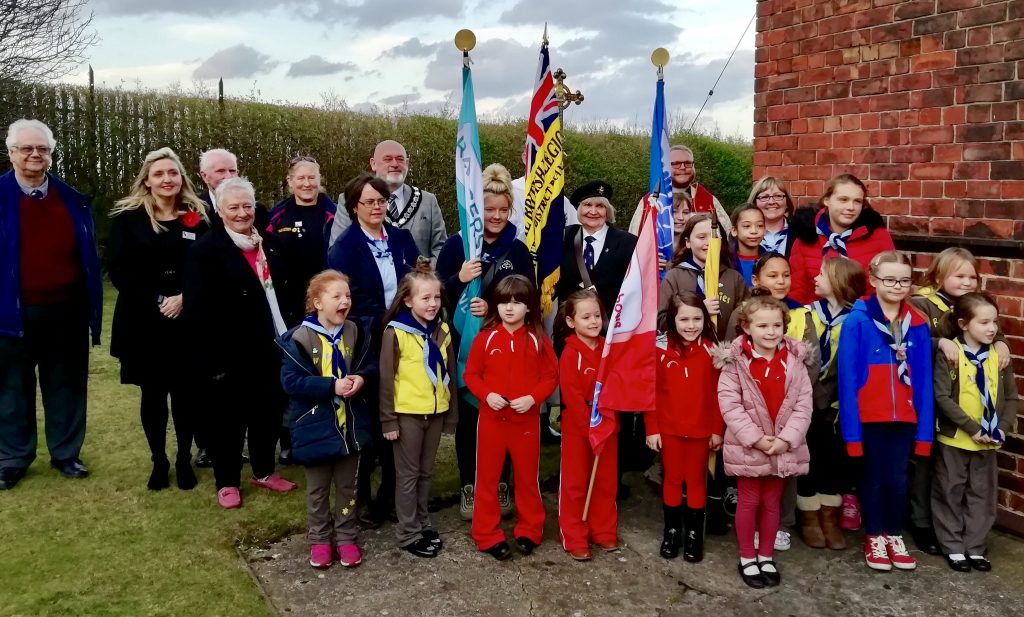 A Congregation of seventy-five people gathered at Saint Helen's Parish Church in Carlin How on the afternoon of Sunday 17th February 2019 to witness the dedication and the blessing of four new Guide Unit Flags. Flags were dedicated for Carlin How and Skinningrove (Saint Helen's) Rainbows, Brownies, Guides and Rangers.
Young people from across the community were joined by the Town Mayor of Loftus, local councillors and members of the Royal British Legion. During the service formal certificates of affiliation between the Carlin How & Skinningrove Guide Unit and the Royal British Legion were ceremonially signed and all Guides (past and present) renewed their promise.
The service in church was followed by a Sunday Tea Party in the Jubilee Hall and Community Centre in Carlin How village.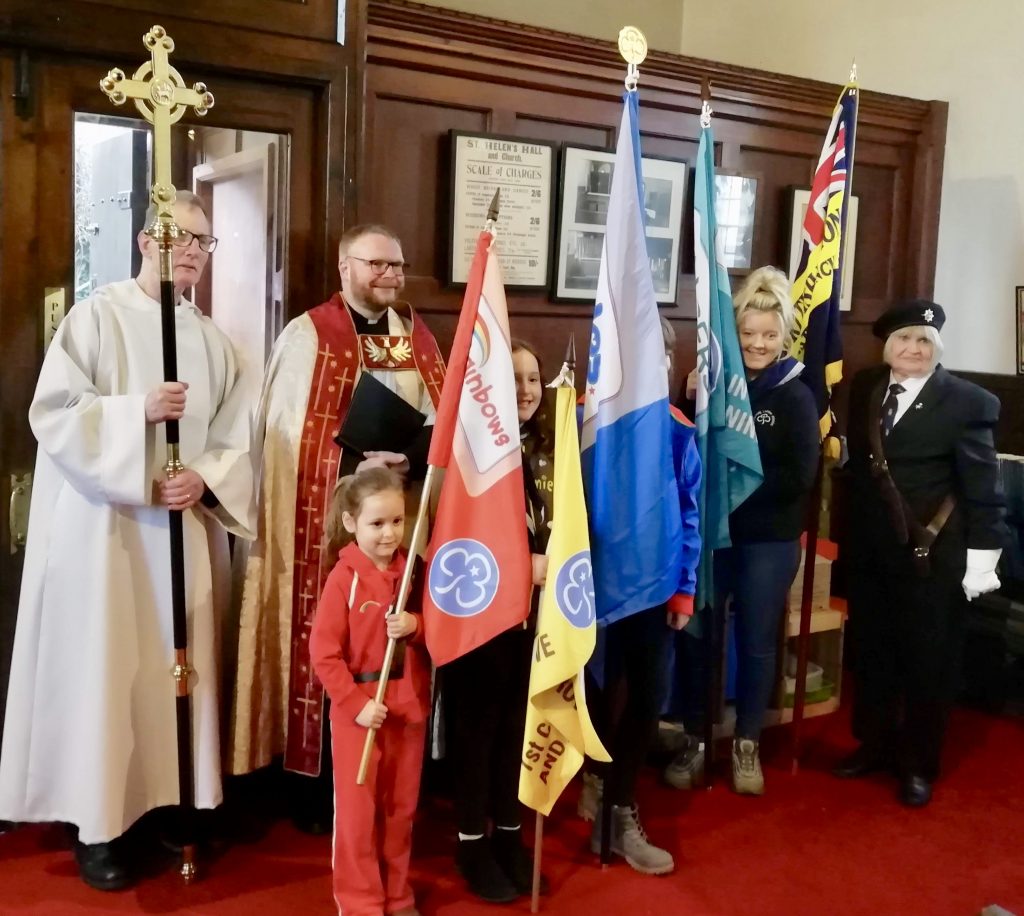 Father Adam Gaunt, Rector of Loftus, Carlin How and Skinningrove said, "It was amazing to see the community coming together in Saint Helen's Parish Church for the dedication and blessing of the four flags for our new Guide Unit here in the villages of Carlin How and Skinningrove. Congratulations to everyone who has contributed to the establishment of this new Unit and to the young people who are a real credit to our community."