Choral Evensong for Saint Leonard's Day 2016 was a Musical Treat!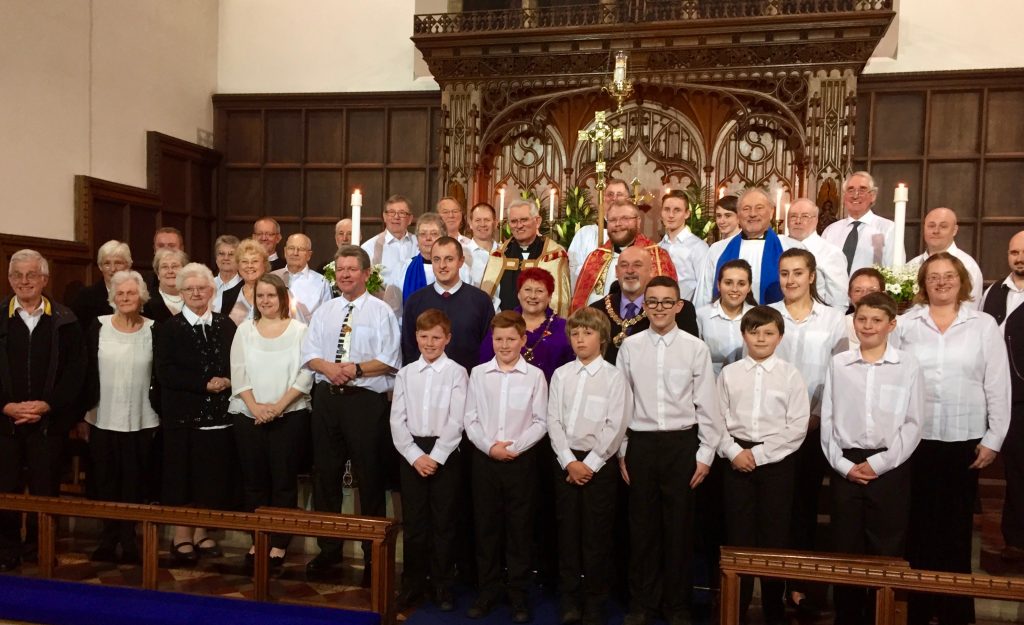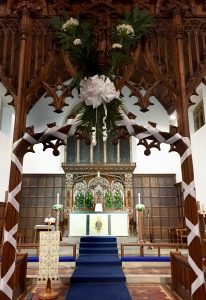 A congregation of over one hundred people from Teesside and North Yorkshire joined the Mayor and Mayoress of Redcar and Cleveland, the Mayor of Loftus and a choir of over forty singers for Choral Evensong at Saint Leonard's Parish Church Loftus on Saint Leonard's Day – Sunday 6th November 2016.
The Roseberry Church Music Singers sang musical settings of Evensong by Stanford, Smith and Bruckner.  A sermon, reflecting on the life and times of Saint Leonard, was delivered by the Rector of Loftus-in-Cleveand, Father Adam Gaunt, who challenged the congregation to follow the example of Saint Leonard by putting God and Jesus first in their lives.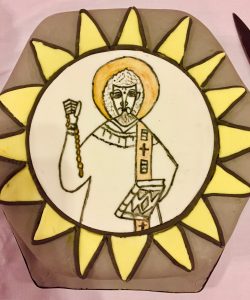 Following the service a traditional Sunday Tea was served in Loftus Town Hall and two celebration cakes were cut, one to celebrate the Baptism of Archie Robinson at an earlier service and, a Saint Leonard's Day Cake which, was cut jointly by the Rector of Loftus-in-Cleveland and the Mayor of the Borough of Redcar and Cleveland, Cllr Barry Hunt.
Reflecting on the occasion, Father Adam Gaunt said, "It has been almost fifty years since a choir of this size and stature has sung Choral Evensong in Saint Leonard's Parish Church Loftus.  It was a real musical treat to have our worship embellished with such first class music on the occasion of our Patronal Festival.  I wish to congratulate and thank Mr Richard Bendelow, our Director of Music, and all who worked so hard to contribute to such a wonderful and uplifting act of worship."