Congratulations to Toby and Loretta on Receiving Awards from Loftus Town Council!
Congratulations to Toby, one of our young singers, who was runner-up in this year's Loftus Town Council Junior Citizen of Year Award!
Toby received this recognition for his help in establishing our new Church Choir at Saint Leonard's in Loftus, and for his work as Head Boy at School!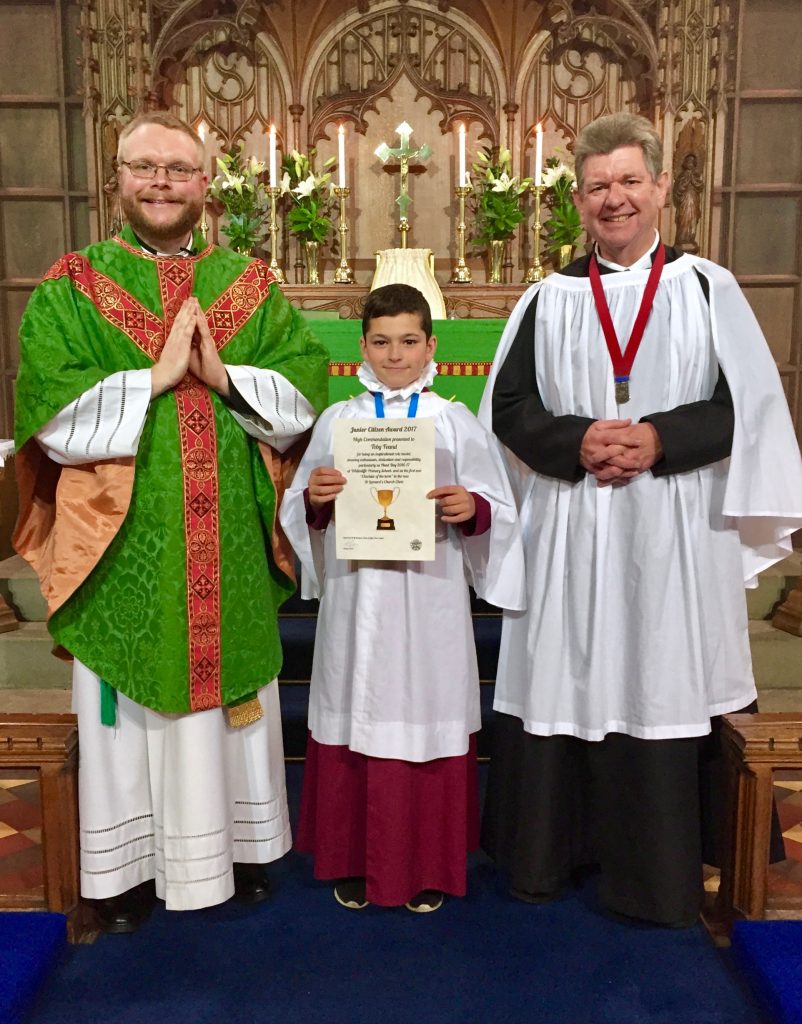 Congratulation also go to Loretta and Marshall for their efforts in keeping Saint Leonard's Churchyard looking beautiful.
Our churchyard came joint second in the best "community garden" category  of Loftus Town Council's Loftus in Bloom competition 2017.