Dalesmen Concert Raises the Roof!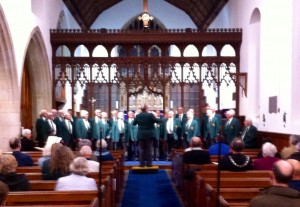 A concert was held in Saint Leonard's Parish Church Loftus on the evening of Friday 27th November 2015 by the Dalesmen Male Voice Choir.
Despite the appalling weather, one hundred people were present as the Dalesmen Singers raised the roof with a variety of musical items accompanied by the piano and Church organ.
This partnership event with Loftus Town Council raised £238 and we thank all who have been involved in the organising of this wonderful concert!
Further information about the Dalesmen Male Voice Choir can be found here…http://www.dalesmensingers.net