Easter Monday Bingo Makes £130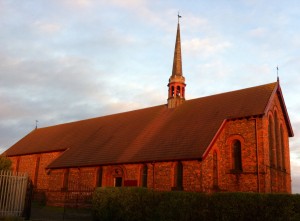 The St Helen's Church Easter Bank Holiday Bingo made an impressive £130.00 for Parish Church funds.  A big thank you to all our regulars and supporters for this excellent effort!
The Bank Holiday Bingo was preceded by the drawing of the St Helen's Church Easter Raffle.  The Rector presided over the drawing of the Raffle, which this year had a grand total of twenty-five prizes!
The Easter Raffle made a very respectable £220.00 for St Helen's Parish Church Funds and we are grateful to all who sold and purchased tickets.  Thank you!
The next St Helen's Church Bingo will be on Thursday 8th May 2014 at 7:00 pm for 7:30 pm start at the Jubilee Hall on Muriel Street in Carlin How Village.  All are welcome.