Final Carlin How Lent Lunch Makes £80
The final Carlin How Lent Lunch of the season was held on Friday 4th April 2014.  The Lent Lunch made a very respectable £80 for Sr Helen's Parish Church funds.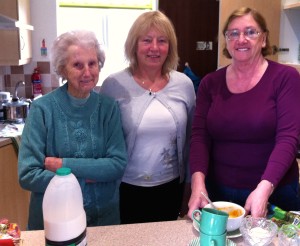 Thanks to the hard work of the volunteers and the support of our local community, the three Carlin How Lent Lunches of 2014 have made an impressive total of £238.00 towards St Helen's Parish Church funds.  A big thank you to all of you who have supported our Lent Lunches this year.
Next Friday, the sixth Friday of Lent, will see our last Lent Lunch taking place at Loftus Town Hall from 12:00 noon to 1:30 pm.  This final Loftus Lent Lunch will conclude with the drawing of the St Leonard's Easter Raffle.  All are welcome.