Four more Loftus Choristers are Promoted!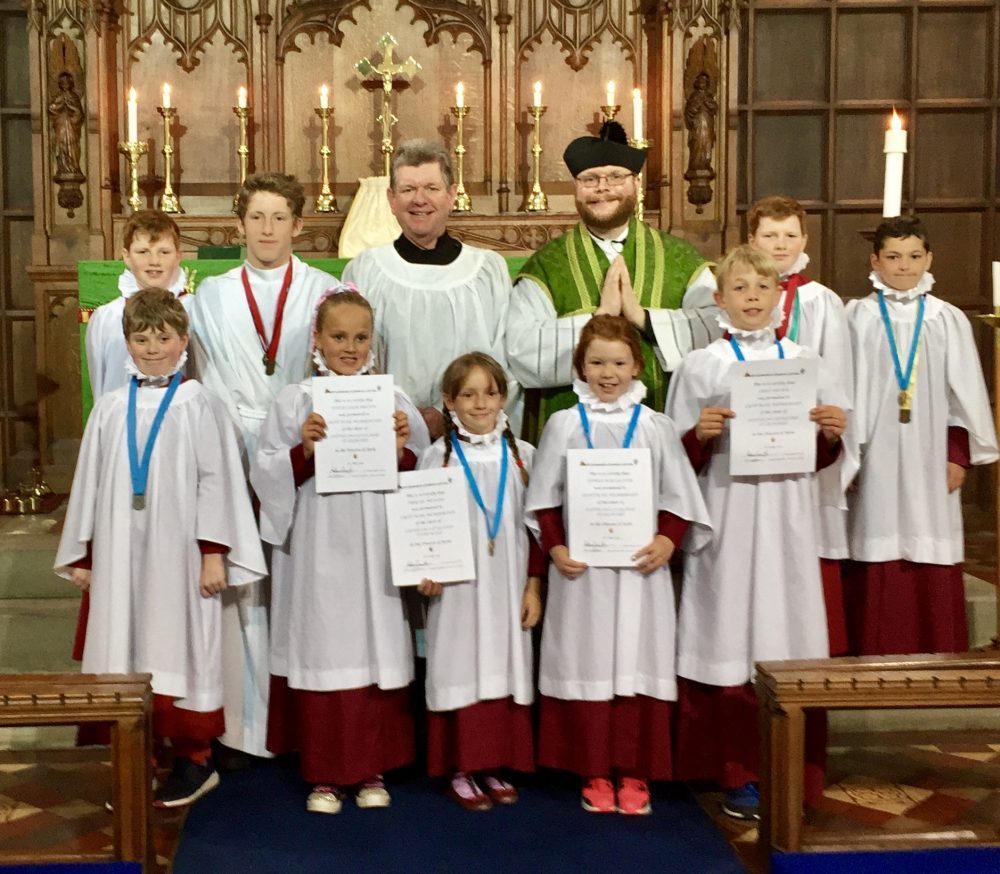 At the Parish Mass on Sunday 16th July 2017, four choristers from Saint Leonard's Church Choir were formally promoted to light-blue status having fulfilled the requirements of the Royal School of Church Music! Congratulations!
The candidates were presented to the congregation by Mr Richard Bendelow, Director of Music at Saint Leonard's Loftus-in-Cleveland and the promotion ceremony was conducted by the Rector Father Adam Gaunt. The congregation was swelled by a number of proud parents, grandparents and other family members to mark this significant moment in the life of our choir and of our choristers.
The promotions recognise the hard work of many people and the choir ends July with all our probationers being "surpliced" and awarded light-blue status. The ceremony also marked the end of the summer term as the choir now enjoys a four week holiday before returning to Saint Leonard's Loftus on Sunday 20th August 2017.
Anyone who may be interested in joining our church choir should contact Father Adam Gaunt, Rector of Loftus, or attend one of our regular Sunday morning services at 10:30am and introduce yourself to Father Adam or Richard Bendelow.