Handale School Easter Service 2014
Over two hundred and fifty school children, staff and parents attended the Annual Handale School Easter Service at St Leonard's Parish Church Loftus on Wednesday 2nd April 2014.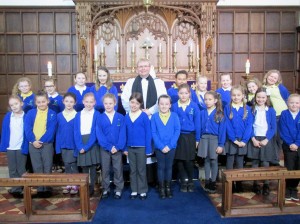 From the Eagle Lectern students read passages of scripture re-telling the Passion and Resurrection of Jesus Christ.  Alongside the Bible readings, hymns and songs were sung while items connected to the Passion and Resurrection of Jesus were carried by students and placed at the foot of a cross on a special table at the front of  St Leonard's Parish Church.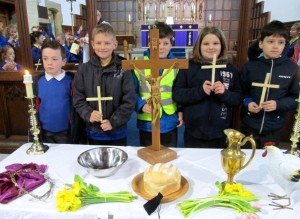 During the service the excellent School Choir performed a very moving Anthem and the Rector led prayers and gave the final blessing.
Further information about Handale Primary School can be found on the school website http://handaleprimary.co.uk
NB The photographs on this post were provided by Handale Primary School and are used with their permission.