Heritage Open Days in Loftus 10th to 13th September 2015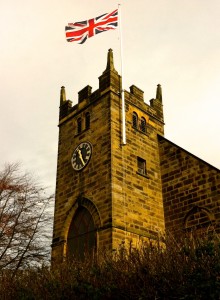 Heritage Open Days give a chance to see "behind the scenes" at the historic buildings in the community, or to delve deeper into your local heritage, or to see exhibitions and displays with a local theme.
Heritage Open Days this year are 10th to the 13th September, and there will be events going on in Loftus on Friday 11 September and Saturday 12 September.  All events are free (although donations towards the costs of putting on the events will be accepted)
Programme in brief
Friday 11th September, 1.15pm ­ Walk to Hummersea, with geologist Mike Windle
Saturday 12th September, 10:00 am to ­4:00 pm ­Film presentation, "the Beauty of Heritage" ­ Loftus Town Hall
Saturday 12 September, 10:00 an to 4:00 pm Loftus in Wartime displays of local memorabilia in the Town Hall
Saturday 12 September, from 11am ­ Loftus in Wartime ­walk exploring Loftus and traces of its wartime heritage, with historian Stuart McMillan
Saturday 12 September, 1030 am to 4:00 pm Open Church at St Leonard's Parish Church with some of the old Registers available to view.
Friday 11th September 2015 sees the regular Friday Health Walk being boosted by the attendance of Mike Windle, from North East Yorkshire Geology Trust.  Mike will talk about the life and work of the pioneering Loftus geologist Lewis Hunton, as the walk makes its way up to Hummersea and the Cleveland coast.  Lewis was brought up at Hummersea and developed his groundbreaking theories about using fossils to determine the age of sedimentary rocks while collecting ammonites around the Loftus Alum works.  If joining this walk, meet at the Doctors' Surgery at 1.15pm, and please wear sturdy footwear.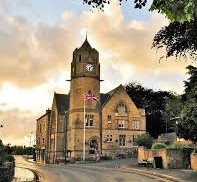 On Saturday 12 September Loftus Town Hall will be open for a variety of displays from 10am to 4pm, as well as the opportunity to visit the splendid Victorian building itself (and have a cup of tea).
There will be a continuous showing of "The Beauty of Heritage", the latest delightful collection of films about the area, produced by Teesside University students working with East Cleveland Online.  It is possible to become blase about the wonderful surroundings of East Cleveland just because we live here and see them everyday ­ the University students see them with fresh eyes and, thanks to local residents, sometimes manage to get access to quite surprising locations.  Well worth a visit.
Displays this year will mainly be on the theme "Loftus in Wartime", and will feature memorabilia from Loftus, East Cleveland and slightly further beyond.  If you have items which you might be prepared to loan to this display, especially if there also reminiscences to accompany photographs and objects, please ring Alison or Sarah at Loftus Town Council on 01287 641000 as soon as possible to discuss this.
We have also been fortunate to secure a visit from well known local historian Stuart McMillan, who will be leading a walk exploring Loftus and the traces remaining of its wartime heritage.  Stuart is very knowledgeable on his subject, and the walk promises to be fascinating ­ come along to learn and to share your own knowledge of our historic town. Please wear sturdy footwear, and meet at Loftus Town Hall by 11am.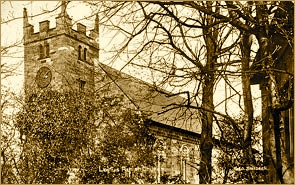 Once again, St Leonard's Parish Church Loftus will also be holding an Open Church on Saturday from 10.30am to 4pm (Mass at 10am, all welcome).  This is another splendid Victorian building, next door to Loftus Town Hall, with beautiful stained glass and lots of interesting memorials and objects, and there will also be some old registers on display.  Come in to explore, to have a little quiet time, maybe even light a candle.
Other events or displays may be added nearer to the time ­ for latest information, see the Heritage Open Days website www.heritageopendays.org.uk or the Loftus Town Council website www.loftustc.co.uk  or telephone Loftus Town Council on 01287 641000 during office hours.