Hummersea School Carol Service 2015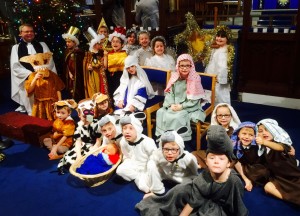 The children of Hummersea Primary School Loftus, came to Saint Leonard's Parish Church Loftus on the morning of Wednesday 16th December 2015 for their Annual Christmas Carol Service.
Over two hundred children and one hundred adults attended this year's service which the Rector, Father Adam, described as "Outstanding."
Following the service in Saint Leonard's Parish Church students, family and a number of guests were treated to a School Christmas Dinner.
Please note: The attached photograph is used by kind permission of the Head Teacher.