Loftus Celebrates the 65th Anniversary of Her Majesty's Accession to the Throne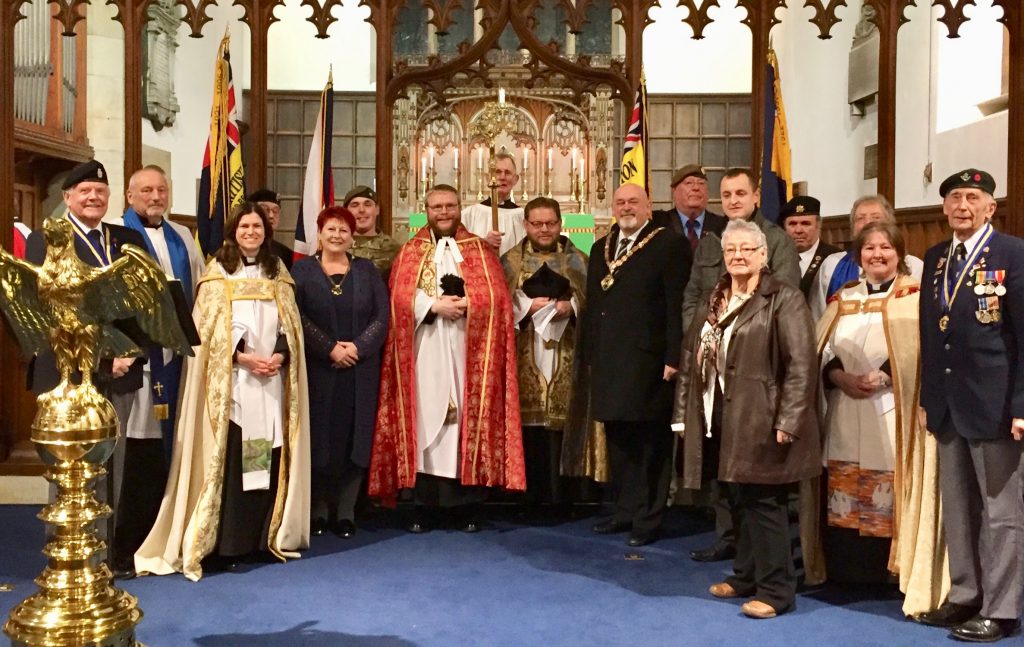 On the evening of Sunday 5th February 2017, a congregation of some fifty people gathered at Saint Leonard's Parish Church in Loftus, for Festal Evensong on the eve of the sixth-fifth anniversary of Her Majesty's accession to the throne.
The Mayor and Mayoress of the Borough of Redcar & Cleveland and the Mayor of Loftus represented the civic community at the service, while members of Her Majesty's Armed Forces (past and present) were represented by members of the Royal British Legion from Loftus & Saltburn, from Redcar and from Boosbeck.  The sermon was preached by Father Edward Mathias-Jones, the new Vicar of Grangetown.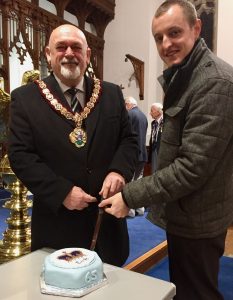 Following the service, which concluded with a hearty rendition of the National Anthem, a special cake was cut by the Mayor of Redcar & Cleveland and the Mayor of Loftus; meanwhile members of the congregation enjoyed a time of fellowship to mark this momentous occasion in the history of our nation.
Father Adam Gaunt, Rector of Loftus-in-Cleveland commented, "Never before has a British monarch reached the sixty-fifth anniversary of their accession to the throne!  Here at Saint Leonard's Loftus, we felt it was not only our duty, but also our great privilege, to mark this historic anniversary with Festal Evensong and with special prayers for Her Majesty, our Queen Supreme Governor of the Church of England and the Patron of our parish.  I was delighted to receive the support of the Mayor and Mayoress of Redcar & Cleveland, the Mayor of Loftus, members of the Royals British Legion, fellow clergy, and community members for this historic act of worship.  As we mark this momentous anniversary here in East Cleveland, we continue to pray for Her Majesty The Queen and we ask God to to bless her Majesty, this nation and all her other realms and territories."