Loftus Choristers Become Northern Cathedral Singers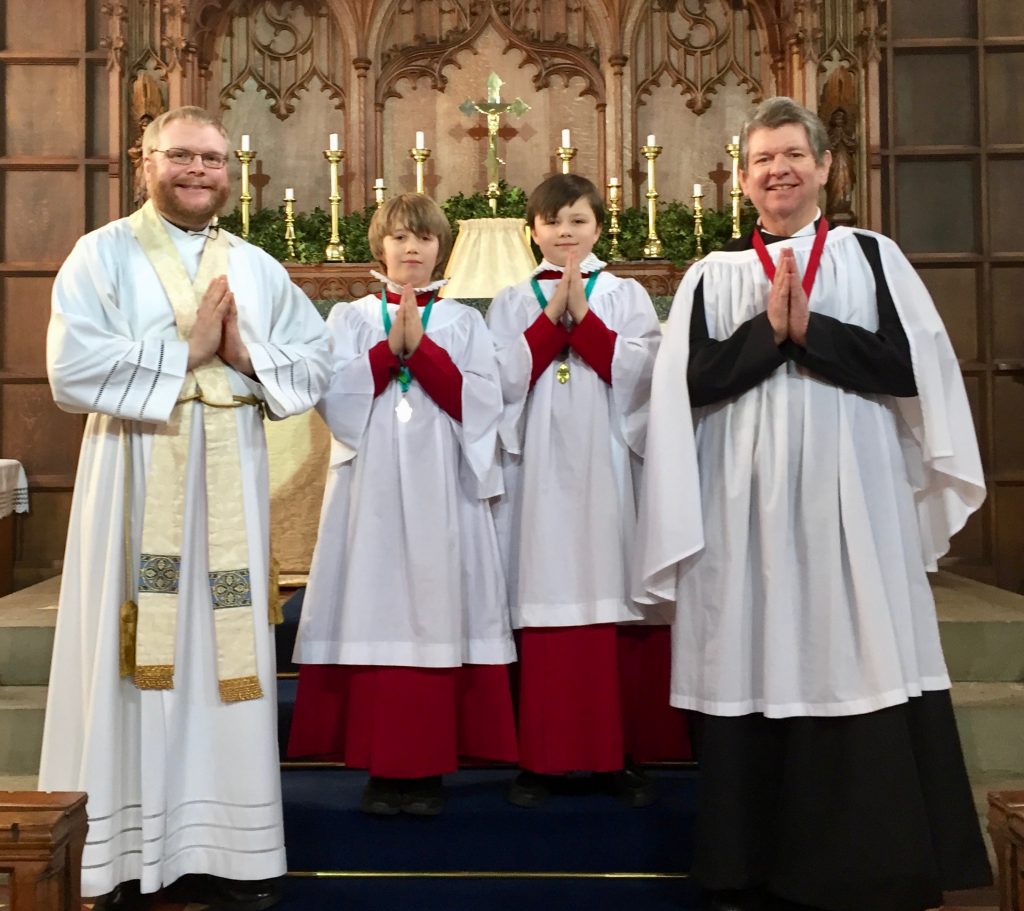 Within a week of Loftus Parish formally affiliating to the Royal School of Church Music, we are delighted to report that two of our young singers (both of whom are leaders in the new Saint Leonard's Church Choir) have successfully auditioned for membership of the prestigious Royal School of Church Music's "Northern Cathedral Singers."  Orsan and Ruebon Grossett (pictured above with the Rector and Director of Music) will now have the wonderful privilege, and the great opportunity, of rehearsing and singing Anglican Choral Evensong in cathedrals across the North of England on various Saturdays throughout the coming year.
Father Adam Gaunt said, "I am so very proud of Orson and Rueban on this wonderful achievement.  They are valued members of our new church choir here in Loftus and, as choir leaders, they are working hard at encouraging and helping our new singers here at Saint Leonard's Church.  It was right and fitting that we formally congratulated them on their achievement at the Sunday Mass on 22nd January 2017, and I trust that they will enjoy the experience of singing beautiful music in our regions iconic cathedrals."
Saint Leonard's Parish Church Choir is still recruiting children from across East Cleveland.  If any children are interested in joining the new Church Choir, please can their parents or guardians contact Mr Richard Bendelow on 01287 634429, alternatively, simply attend one of our regular Sunday Morning Services, 10:30am at Saint Leonard's Parish Church Loftus, and make yourselves known to the Director of Music and/or to the Rector at the end of the service.
Further information about the Royal School of Church Music can be found here https://www.rscm.com