On Saturday 7th June 2014 Loftus Town Centre played host to the second Wool Fayre of modern times.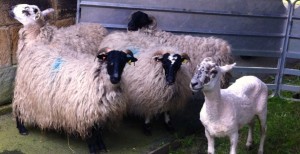 Until 1938 the Loftus Wool Fayre was an historic annual event with agricultural activities taking over Loftus Market Place and the surrounding area.  On Saturday 7th June 2014 the Wool Fayre returned to the very centre of this ancient wool town.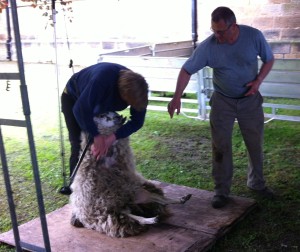 The highlight of the day was the shearing of ten sheep, from a number of different breeds, in the heart of the town in St Leonard's churchyard; an event which attracted spectators of all ages. Meanwhile demonstrations of wool related crafts, including spinning and weaving, were on show in Loftus Town Hall.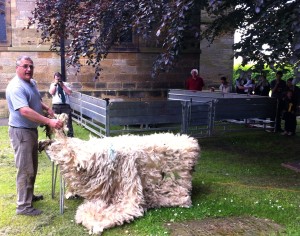 Father Adam Gaunt, Rector of Loftus said, "It has been a great joy and a privilege to host the sheep shearing in St Leonard's churchyard.  I think the children especially enjoyed the opportunity of experiencing the act of sheep shearing first hand.  My thanks go to the members of the Loftus Community Special Event Group and to all who once again pulled together to create another great event for our community."