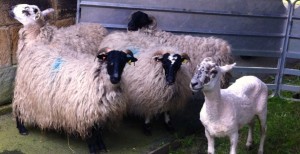 The revival of the annual Loftus Wool Fayre continues to flourish and will take place on the 15th through to the 18th June 2016.
This year events will take place in Loftus Town Hall, Saint Leonard's Church Yard and throughout the parish of Loftus.
Key events include…
Wednesday June 15 , 6.30pm, Loftus Town Hall – Sheep Drive with Pie and Peas, £4
Thursday June 16, Barn Dance (to be confirmed)
Saturday June 18, 10am – Loftus 

Wool

 

Fayre

 (stalls, activities and demonstrations) Loftus Town Hall and Saint Leonard's Church Yard
Sunday June 19, afternoon concert with the Cobweb Orchestra £4
Week before and after – look out for sheep competition in shop windows and sheep scarecrows (sic) throughout the town!
This event is co-ordinated by the Loftus Community Special Events Group and further details can be obtained by calling Alison Atkinson on 01287 641000