Loftus Wool Fayre & Saint Leonard's Summer Fayre 2015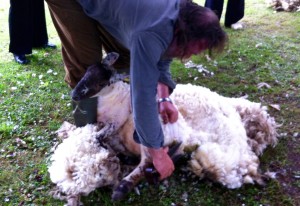 The Loftus Community Wool Fayre and Saint Leonard's Parish Church Summer Fayre were held simultaneously on Saturday 13th June 2015 in Loftus town centre.
Stalls and exhibits literally filled the Town Hall and six sheep became temporary residents of Saint Leonard's Churchyard, where members of the community observed as the sheep were sheared using traditional hand shears.
We are also pleased to announce that the Church Summer Fayre element of the day raised an impressive £490.00 for Saint Leonard's Church Funds.
A big thank you to everyone who contributed to this great community event.