Mothers Union Coffee Morning makes £140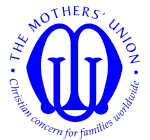 On Friday 20th May 2016 a Coffee Morning was held in the Community Centre in Loftus to raise funds for the work of the Mothers' Union.
The event was well attended by Mothers' Union members from across East Cleveland and by members of the parish community in Loftus.  A good time was had by all and a total in excess of £140 was made for Mothers' Union Charities.
A big thank you to everyone who supported this excellent event.