News from the Diocese of York – 12th June 2014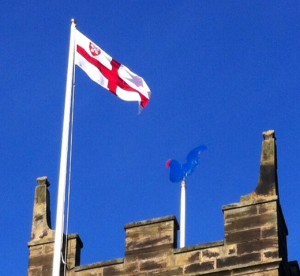 On Sunday 15 June 2014 eight people will be ordained as Priests.  The people to be ordained and the parishes in which they will serve are:
Richard Battersby, Brayton
Richard Brown, Middlesbrough The Ascension
David Charlton, Whorlton w Carlton & Faceby
Ben Doolan, St Michael Le Belfrey, York
Jackie Doyle-Brett, Tadcaster
Christopher Johnson, Pickering
Aian Macpherson, Drypool
John Telford, Anlaby
Please pray for them all, and their friends and families, as they begin their ministry as priests.
Marton Pioneer Minister stars in Church Commissioners annual report!
The Church Commissioners annual report for 2013 has been published, and it features the story of the Revd Ben Norton's work.  The report shows how the Church of England is transforming lives as the Commissioners support work across the country for church growth in new housing and development areas as well as a dedicated stream of funding for work in deprived areas.  Read more here:  http://dioceseofyork.org.uk/news-events/news/marton-pioneer-minister-stars-in-church-commissioners-annual-report/.
New stained glass for Egton School
Egton CE VA Primary School has installed a new stained glass window in the school's newest classroom, with help from local artists, craftsmen, and the school's children. Local stained glass artist Alan Davis created the window, which shows the schools logo with a cross and fish.  Find out more here:http://dioceseofyork.org.uk/news-events/news/new-stained-glass-for-egton-school/
Loftus Wool Fayre
On Saturday 7th June 2014 Loftus Town Centre played host to the second Wool Fayre of modern times.  The highlight of the day was the shearing of ten sheep, from a number of different breeds, in the heart of the town in St Leonard's churchyard; an event which attracted spectators of all ages. Meanwhile demonstrations of wool related crafts, including spinning and weaving, were on show in Loftus Town Hall.  Read more here:http://dioceseofyork.org.uk/news-events/news/loftus-wool-fayre/
Poverty Service
You are warmly invited to a service on Poverty Sunday June 22nd at 3pm at Sacred Heart RC School, Redcar, which will bring together Christians from across Redcar and Cleveland to share and pray together about issues of poverty, and how local churches and projects are responding.   Poverty is a real issue facing many people across Redcar & Cleveland, with the gap between the most deprived areas and least deprived areas widening.  At a time when many people are struggling, we hope that by bringing Christians together, we can support, resource and encourage one another to make a significant difference in local communities.
Listed Places of Worship Scheme – transfer to new supplier
The administration of the Listed Places of Worship Grant Scheme is to be transferred to a new supplier from 1st June 2014. From that date, both existing applications and new applications will be handled by: Topmark (LPOW), 160 Bath Street, Glasgow, G2 4TB, (Telephone number 0845 0136601).  From 1 June claims can be submitted in three ways:
1. The application form can be completed electronically and emailed to Topmark atDCMS@topmarkadjusters.co.uk, along with electronic copies or scans of any supporting invoices or documentation.
2. The application form can be e-mailed and invoices or other supporting documentation sent by post.
3. The application form can be completed by hand and sent by post along with other documentation.
You will be able to download the application form from www.lpwscheme.org.uk; however, if you require a paper version of the form please call 0845 0136601 (from 1 June) for further assistance or alternatively, send an e-mail to DCMS@topmarkadjusters.co.uk. From 1 June any new applications or queries should also be sent to that e-mail address.
What's On  
For a list of what's on in the Diocese, visit http://www.dioceseofyork.org.uk/news-events/events/