News from the Diocese of York 30th May 2014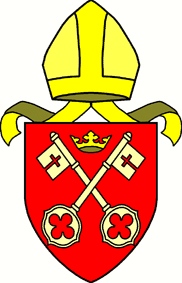 Acting Archdeacons of Cleveland and the East Riding
The Archbishop has appointed the Revd Canon Richard Rowling as Acting Archdeacon of Cleveland, and the Ven Peter Harrison as Acting Archdeacon of the East Riding
Richard will begin his role with effect from 12 June, and his contact details are richardrowling@dunelm.org.uk; 01845 523183.  Richard will be supported in this work by Wendy Shaw, the PA to the Archdeacon  of Cleveland, who will continue to work on Mondays and Thursdays, on adcl@yorkdiocese.org or 01642 706095.
Peter will begin his role with effect from 24 June, and can be contacted via Ruth Bannister, the PA to the Archdeacon of the East Riding, who works in the office at Brimley Lodge on Mondays, Tuesdays and Thursdays from 9.30am until 3.00pm, on 01482 881659 or ruth.bannister@yorkdiocese.org.
Open Evening at Middlesbrough Foodbank
Middlesbrough Foodbank invites you to an Open Evening at 7.30pm on Monday 9th June at St Cuthbert's Church, Stokesley Road, Marton, Middlesbrough.  It will be an evening to hear more of the progressing work of Foodbank so come and meet the volunteers and trustees and hear the latest news.  Please rsvp to 07954 131 337 or info@middlesbrough.foodbank.org.uk.
Attract more people to your church in 2014
2014 is an especially good year to welcome visitors to your church as we will see, literally, millions of people come to the region thanks to the world's greatest cycle race – the Tour de France – which starts in the region on the 5th & 6th of July.  To help attract visitors to the region's churches Christians in Communication is publishing Angels and Architecture, the popular visitor guide series and your church can be included. The six editions will cover: York and Selby, Harrogate & Ripon, Yorkshire Dales, North York Moors & Coast, Herriot Country and Malton & Ryedale. 30,000 copies of each guide will be distributed to tourism information outlets and other pick up points making this one of the best ways to encourage and welcome visitors to your church. To book your church's entry download the booking form at http://www.christiansincommunication.org/FM%20Mac/bookingform.docx or email Emily Robson at Christians in Communication,  info@christiansincommunication.org. The cost is only £249 for a 1/2 page advert.
What's On  
For a list of what's on in the Diocese, visit http://www.dioceseofyork.org.uk/news-events/events/