November 2016 Walsingham Cell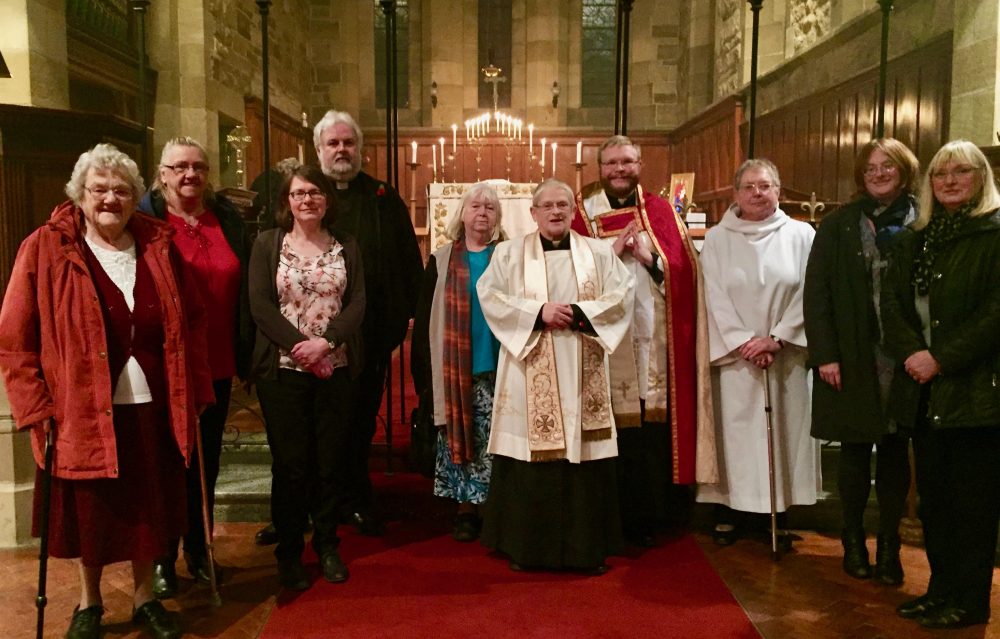 Twelve members of the East Cleveland Walsingham Cell met for Evensong and Benediction at Saint Aidan's Parish Church in Boosbeck on the evening of Tuesday 15th November 2016.  This special Evensong was offered in anticipation of Saint Hilda's Day later this week.
Saint Hilda of Whitby is the Saint of Cleveland and our Walsingham Cell is dedicated to Our Lady and Saint Hilda of Whitby.
Fr Valerie Haynes led the special service of Evensong, Fr Adam Gaunt led Benediction and Fr Jonathan Rhodes offered prayers and meditations before the Blessed Sacrament.  The evening then concluded with refreshments in Saint Aidan's Church.
The next East Cleveland Walsingham Cell service is to take place on Tuesday 6th December 2016 7:00 pm at Saint Helen's Parish Church in Carlin How.  All are welcome at our Cell services.