November Bingo makes £98.00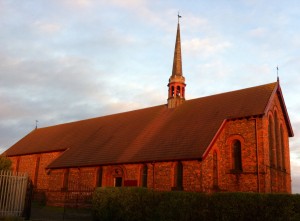 Saint Helen's Parish Church monthly Bingo held on Thursday 12th November 2015 made an amazing £98.00 for Saint Helen's Church funds.
On the night we made £68.50 on the Bingo itself and a further £30 on the Lucky Numbers Draw.  A big thank you to all our regulars and supporters!  This month's winners of the Lucky Numbers Draw were:
49  Cynthia S
14  Sheila H
33  Nessa A
Our December Bingo will take place on Thursday 10th December 2015 at the Jubilee Hall and Community Centre on Muriel Street in Carlin How Village.
On this occasion doors will open at 6:30 pm where a selection of stalls will offer tempting Christmas treats and prizes, then at 7:00 pm the Grand Christmas Raffle will be drawn and at 7:30 pm the Christmas Bingo will begin.
All are welcome and we look forward to seeing you there!