Open Meeting Wednesday 30th September 2015 at 7:00 pm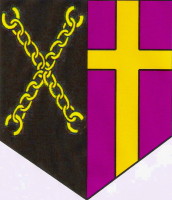 On Wednesday 30th September 2015 at 7:00 pm there will be an Open Meeting in St Leonard's Church Loftus for anyone in the benefice interested in discovering more about the life of the Church of England now that both women and men are being consecrated to the episcopate.
There will an opportunity to hear what this means for the wider church, this diocese and for our benefice.  There will also be an opportunity to explore the nature of the provisions available to those who genuinely struggle with this development in the life of our National Church.
To find out more please do come along, as all are welcome.  Refreshments will be available.