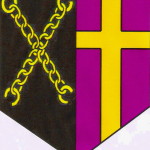 The 2014 Benefice Safari Supper made an impressive £350 for Benefice Funds.
A big thank you to everyone who worked so hard to provide hospitality and welcome to our guests, and to all who supported this event in whatever way.
The Benefice Christmas Dinner will take place at the Jubilee Hall in Carlin How on Friday 5th December 2014 – more details to follow.
Next year's Safari Supper is scheduled to take place on Friday 28th August 2015!  Please save the date.