Saint Helen's Day 18th August 2014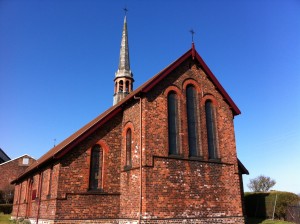 The people of Saint Helen's Parish Church Carlin How will be celebrating their Patronal Festival on Saint Helen's Day, Monday 18th August 2014, with a special Mass at Seven o'clock in the evening.
The service will include a Sermon and will conclude with Benediction of the Blessed Sacrament.
The preacher this year is Father Ian Graham, the Vicar of Grangetown near Middlesbrough, who will be retiring from full time ministry later this year.
The Service will be followed by refreshments and all are welcome to attend.
To view the poster for this special event Please clink on this Link: St Helens Day Poster 2014