Saint Helen's Day Celebrations 2018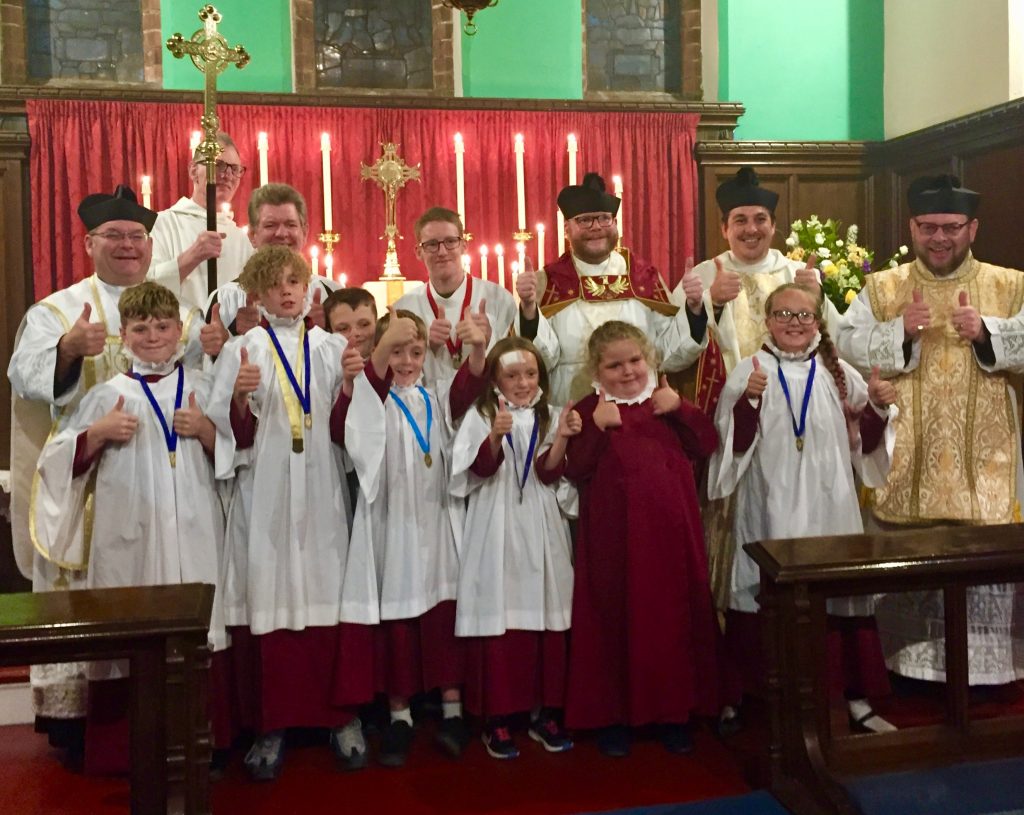 On the evening of Friday 17th August 2018 a congregation of over seventy people gathered from across East Cleveland, Greater Teesside and from as far away as Buckinghamshire, at Saint Helen's Parish Church in Carlin How village to celebrate Saint Helen's Day!
The service was led by the Rector of Loftus, Carlin How and Skinningrove Father Adam Gaunt, and the sermon was delivered by Father Mark Catherall the Vicar of South Thornaby.  This year the service was further enhanced by the presence of Loftus Church Choir, who were singing for their first service following their summer break.  This was also the first time they had sung at the special Saint Helen's Day Service and members are already looking forward to returning to Saint Helen's Church for other special services and events later in the year.  The church service was also followed by a special buffet supper, which was enjoyed by everyone who attended.
Father Adam Gaunt said, "Once again the people of Saint Helen's Church Carlin How have worked together to put on a lovely service and supper to celebrate the festival of our very own Saint Helen!  It was particularly good to have the choir with us this evening and to share this event with fellow clergy and people from sister parishes from across Teesside and beyond."
Further information about the life and work of the Church of England in Loftus, Carlin How and Skinningrove, and about our excellent church choir, can be found on our website at www.loftusparish.co.uk and on Facebook at https://www.facebook.com/loftusparish