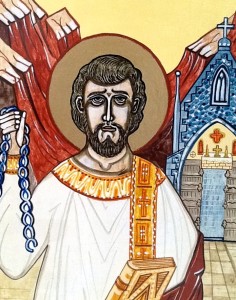 This year Saint Leonard's Day will be celebrated on Thursday 6th November 2014 with a special Patronal Festival Mass at St Leonard's Parish Church Loftus commencing at 7:00 pm.
The President and Preacher will be The Rt. Revd. The Bishop of Beverley, Father Glyn Webster, who will be making his first visit as Bishop to the Benefice.  During the service Bishop Glyn will also baptise and confirm.
Refreshments will be available in church after this service providing an excellent opportunity for fellowship.
All are welcome to attend this special event.