Saint Leonard's Day 2017 Celebrated in Style!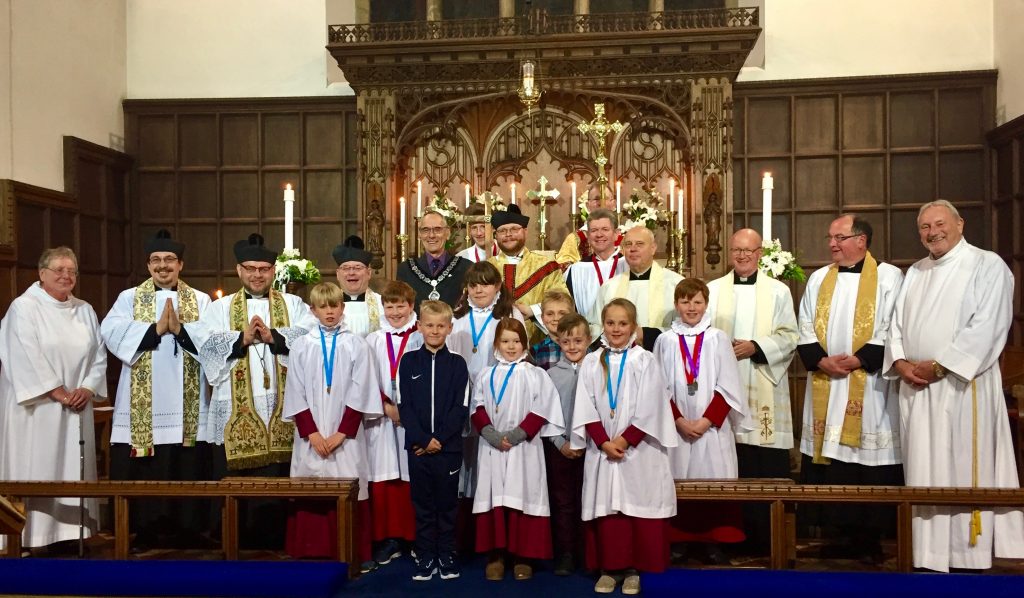 On the evening of Friday 3rd November 2017, a congregation drawn from across East Cleveland and Teesside came to Saint Leonard's Parish Church in Loftus to celebrate Saint Leonard's Day!
Regular members of the church community were joined by the Mayor of Loftus, alongside clergy and people visiting form a number of other local parishes.  The guest preacher this year was Father Michael Gobbett, the Rector of Whitby, on his first visit to Saint Leonard's Church in Loftus.  Saint Leonard's Church Choir ably led the singing and the organ was played by our Director of Music Richard Bendelow.
Father Adam Gaunt, Rector of Loftus-in-Cleveland said, "This year's keeping of Saint Leonard's day was another wonderful occasion for our parish and for our church community here in Loftus!  Once again our new church choir performed magnificently and their contribution to our worship was greatly appreciated by all who attended.  It was also great to welcome clergy and people from across Teesside and North Yorkshire, and it was especially good to welcome Father Michael Gobbett from Whitby as our guest preacher."
Further information about the life of the Church of England in Loftus Carlin How and Skinningrove, can be found on our excellent parish website www.loftusparish.co.uk