Saint Leonard's Day Patronal Mass & Baptism 2015
A congregation of over fifty gathered to celebrate Saint Leonard's Day at Saint Leonard's Parish Church Loftus on the evening of Friday 6th November 2015.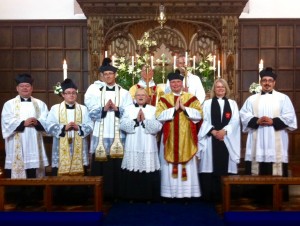 The Rector celebrated the Mass and this year's guest preacher was the new Archdeacon of Cleveland The Venerable Sam Rushton, who used to opportunity to reflected on what it means to be saints in the context of modern western culture.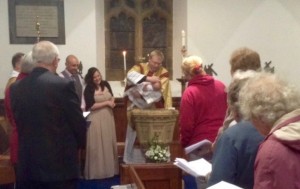 During the service the Rector Baptised Baby Ruby, as the newest member of the Church Community.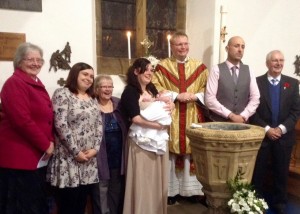 The evening concluded in Loftus Town Hall with a buffet supper and an excellent Christening cake!