Six Awards and Five New Singers Celebrate at Saint Leonard's Loftus on Saint Leonard's Day!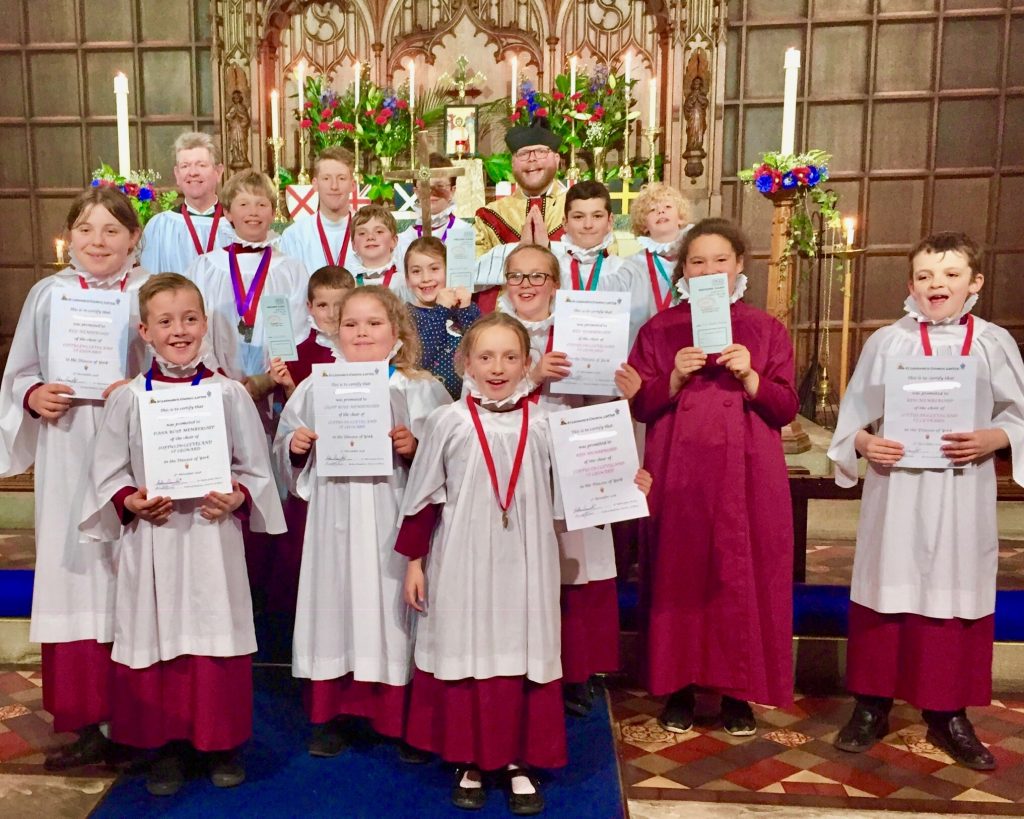 This year the people of Loftus-in-Cleveland celebrated Saint Leonard's Day at Saint Leonard's Parish Church in Loftus Town Centre on Friday 9th November 2018, with a special Mass, which also included a baptism, a sermon form a guest preacher, and significant choir celebrations!
Towards the end of the special service, six of our established choristers received their latest awards from the Rector and the Director fo Music recognising their achievements in attain, light blue, or dark blue, or even the prestigious red membership of the choir via the Royal School of Church Music's programme of awards.  Congratulations all round!  Furthermore, five probationers who started singing in the church choir in October were formally welcomed into the choir after a trial period of four weeks.
The church choir at Saint Leonard's Loftus is always open to receiving new singers.  If you are aged seven or above and wish to consider joining our excellent choir, please contact our Director of Music, Mr Richard Bendelow on 01287 634429 we look forward to hearing from you!