St Helen's Bingo Makes £90
The St Helen's Monthly Bingo at the Jubilee Hall Carlin How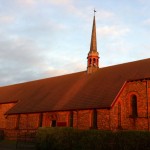 made £90.00 for church funds on the evening of Thursday 9th January 2014.
Thank you to all who organised this event and to all our regular bingo players for their continued support of St Helen's Parish Church – your support is much appreciated!
St Helen's February Bingo will take place at the Jubilee Hall in Carlin How on Thursday 13th February 2014 with Tea and Coffee served at 7:00 pm and with bingo beginning at 7:30 pm.  All are welcome.