A congregation of over seventy people and of ten clergy attended the annual Saint Helen's Day Patronal Festival Service at Saint Helen's Parish Church Carlin How with Skinningrove on the evening of Monday 18th August 2014.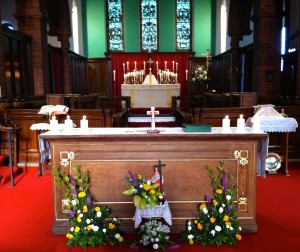 The guest preacher was Father Ian Graham, Vicar of Grangetown, who reminded the congregation to seek Jesus who is our true treasure; just as Saint Helen's had sought to find Jesus in her life and in her explorations of the Holy Land.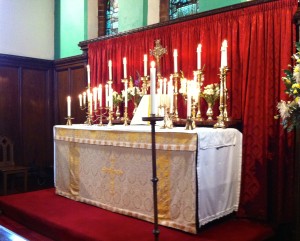 After the service a buffet supper was served and enjoyed by all who attended.
A big thank you to all who contributed and to all who attended this event.