St Leonard's Patronal 2014
St Leonard's Day was celebrated on Thursday 6th November 2014 with a special Patronal Festival Mass led by the Bishop of Beverley, the Rt Revd Glyn Webster, who was making his first visit to Loftus as Bishop of Beverley.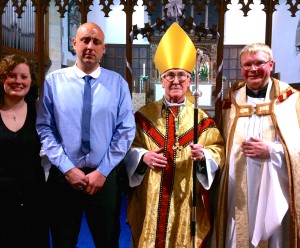 During the Patronal Mass, Bishop Glyn preached a sermon reminding us that all of us are "Saints of God, even though no one of us is perfect!"  During the Mass Bishop Glyn also Baptised, Confirmed and Welcomed David into the Christian Faith and as a full member of the Church of God.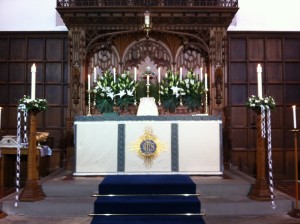 After the service, the congregation of well over fifty people, enjoyed an excellent faith supper, which had been provided by the people of St Leonard's Loftus.