Three Choristers Achieve Awards!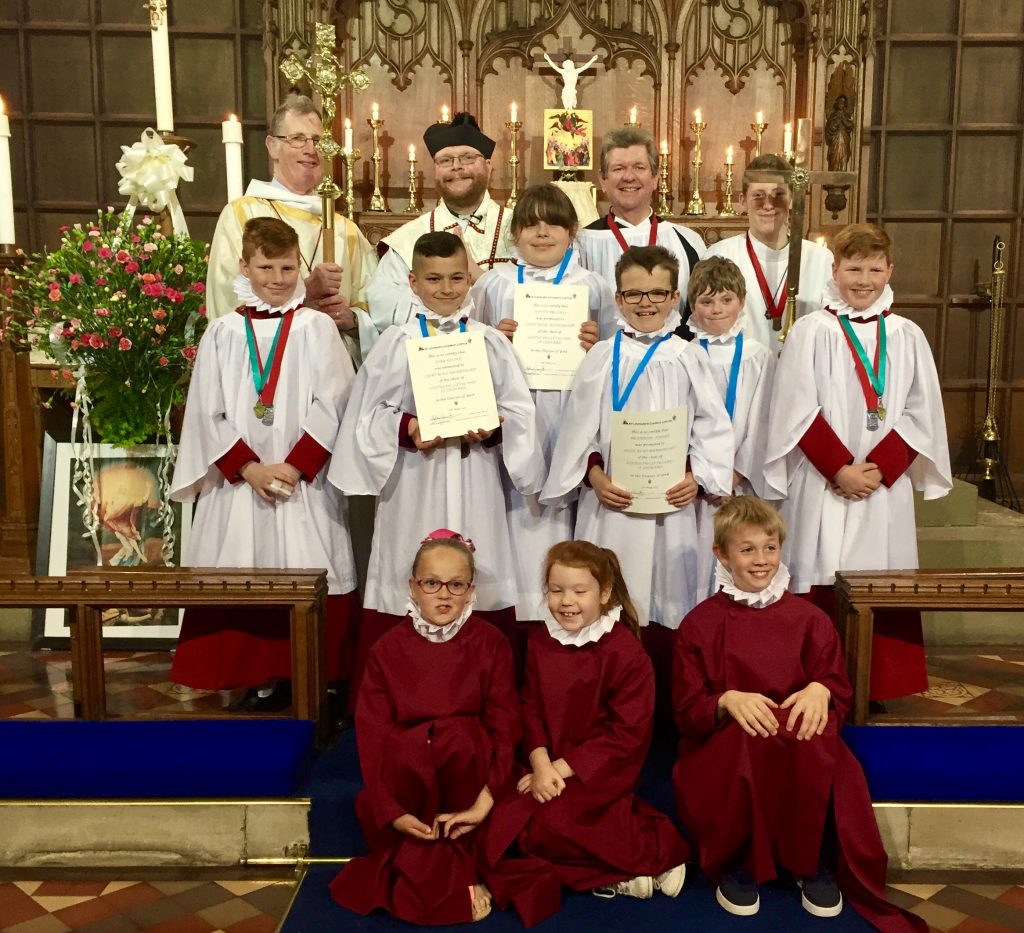 During the Parish Mass at Saint Leonard's Parish Church in Loftus, on Ascension Sunday the 28th May 2017, three of our choristers recieved their surplices, certificates and light blue medals after successfully passing all that was required of them by the Royal School of Church Music!
Mr Richard Bendelow, our Director of Music, formally presented Brandon, Sophie and Toby to the congregation to receive their awards from the Rector of Loftus, Father Adam Gaunt.
Father Adam said, "Everyone associated with Saint Leonard's Loftus is absolutely delighted by the progress being made by our young singers.  Today's awards are well deserved and come after weeks of hard work and training by our choristers, well done.  I am also grateful to Richard Bendelow for preparing these singers so ably.  Congratulations to all the members of our excellent new choir!"
Any children aged seven or above who may be interested in joining our new Church Choir at Saint Leonard's Loftus can attend our regular Parish Mass at 10:30am on Sunday mornings, or contact our Director of Music Mr Richard Bendelow directly on 01287 634429  We look forward to welcoming new members!