Twenty Candidates are Confirmed at Saint Leonard's Loftus!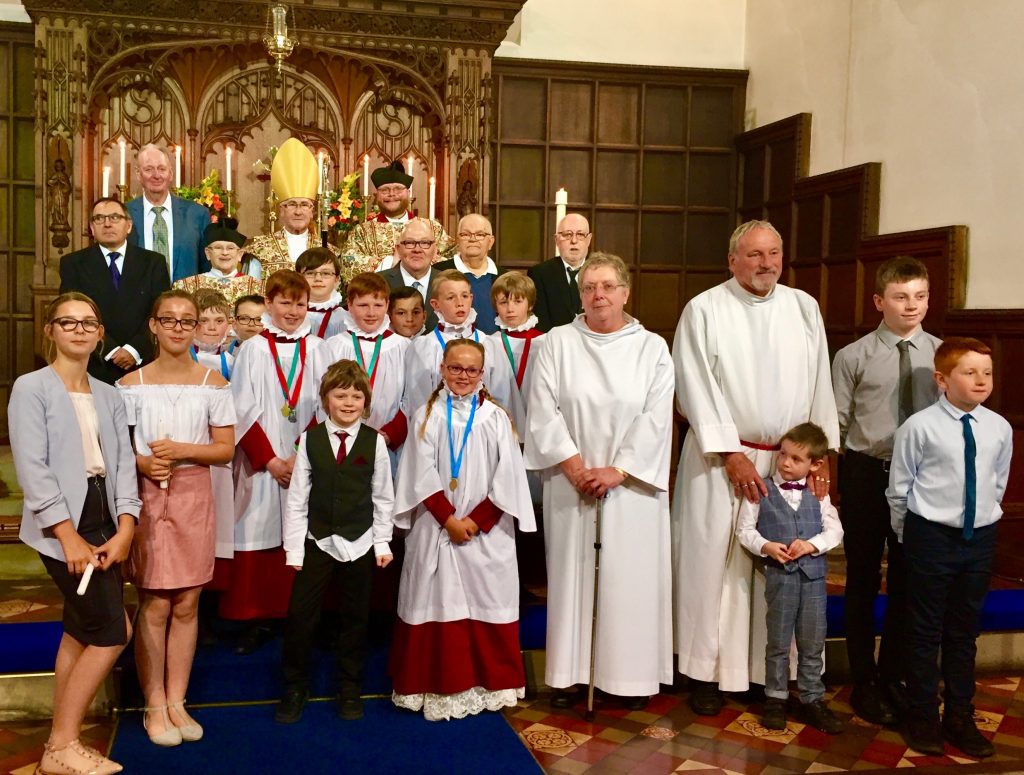 At the Parish Mass on Sunday 10th September 2017, twenty candidates were confirmed in Saint Leonard's Parish Church Loftus, by the Bishop of Beverley.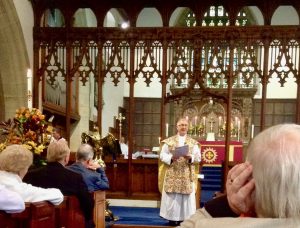 After months of preparation and pre-confirmation classes, nineteen candidates were presented to the Bishop by the Rector of Loftus-in-Cleveland  and one candidate by the Vicar of Boosbeck; making a total of twenty candidates.  This is a real achievement and the largest cohort of confirmation candidates to be confirmed at the same service in Saint Leonard's Loftus since 1969!
After being confirmed the candidates were anointed by the Bishop of Beverley with Holy Oil before receiving their first Holy Communion.  The candidates also received confirmation candles, confirmation certificates, bibles and special commemorative mugs to mark this special moment in their lives.  The Confirmation Mass in church was followed by a sumptuous faith lunch and party at Loftus Town Hall.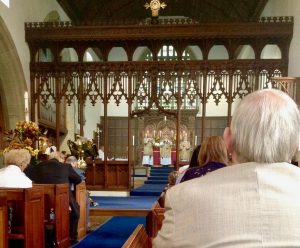 Father Adam Gaunt, Rector of Loftus-in-Cleveland said, "Today's Confirmation Mass was a wonderful experience for everyone involved.  It was great to see such a mix of boys and girls, and to have candidates from different generations.  Today's confirmation was also a real family affair, with our candidates including, not one, but two set of twins!  And a grandfather being confirmed alongside his grandson!  I wish Adam, Alan, Brandon, Colin, Colin, Daisy-Leigh, Eve, Hannah, Harry, Jake, John, Jonah, Orson, Philip, Reuben, Samuel, Simon, Thomas, Toby, and Zechariah well and I look forward to walking with them as fellow disciples of Jesus Christ."
Anyone interested in being baptised or confirmed should feel free to contact Father Adam Gaunt at Saint Leonard's Parish Church Loftus or Saint Helen's Carlin How with Skinningrove.