Website's Second Birthday!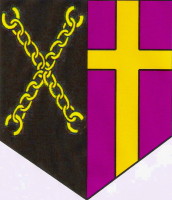 This weekend marks the second anniversary of the launch of the Loftus Parish website!
On average 1065 people visit our excellent website every month, and while many of these are regular visitors, clearly many others are now making initial contact with Saint Leonard's Parish Church Loftus and Saint Helen's Church Carlin How with Skinningrove via our wonderful website.  This is more than just good news, it is clear evidence of our outreach and mission into our local communities and beyond!
Thank you to everyone who has contributed to the website over the past two years and for helping to make it so successful.